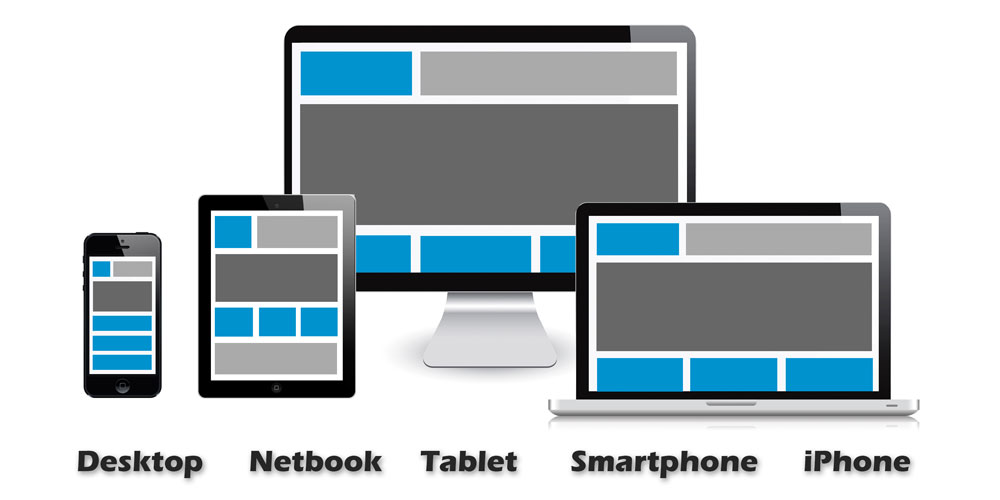 Responsive Mobile Web Design
Nowadays, most businesses and company owners are focusing on or looking for the best services that can help them in creating a delightful and mobile friendly website experiences. Almost 80% of the internet users are using their smartphones in searching online. That's why responsive mobile web design is now a priority for any business or organization to prevent risking their search rankings. Their websites must be accessible to all users that are using smartphones or any type of mobile gadgets.
Our company provides services that involve designing a responsive mobile compatible web application and websites by using responsive mobile designs which has an approach of a one-website-can-fit all types of media out there. Just recently, Google has found that nearly 75% of the users around the world prefer a website that is friendly to mobile users while 96% of the consumers said that they have encountered some websites that were clearly not designed for use in mobile devices. 63% also of adult mobile owners have an access with the internet by using their mobile phones and many websites have not yet accommodated the paradigm shift that can help them in not losing their lucrative traffics in the entire process.
Our web development services include giving solutions to your problems when it comes to making your site responsive to all types of media, especially the responsive mobile gadgets. Our online services will allow and give the users with the opportunity to create personalized cards, photo books, stationary and many more because we know that many people are taking many photos and accessing all of them using their loved smartphones. Our services are also customized and can be adjusted on your needs and how you would like your website to be mobile friendly so that your users can get access on it by just using their smartphones.
There are a wide range of misconceptions regarding the mobile website usage that might lead to misleading and ineffective design decisions. Mobile users are always on the go and rushed, and accessing your website would be very easy because their mobile phones are with them wherever they go. A big portion of mobile website usage also happens when a person just wants to kill time or when he is at home and plainly lying in his sofa. A mobile-friendly website is really one way of making your site accessible to all.
Did you ever feel like you are being left behind by your competitor because your website is not mobile user friendly? Our company can surely help you with that. With our company's web design and specialized services, you will not only have more traffics on the web but you can also get some important benefits like an appealing to the eyes and mobile-user friendly website that was developed in WordPress that can function well and responsive on tablets, smartphones and other modern mobile gadgets. You can also have a one-on-one consultation with our web designers and developers to analyze and diagnose all your need as well as to outline all the necessary designs and options during the construction processes. This includes the mock-ups and the design revisions throughout the development procedure.